Through Rovers' 145-year history, the club has possessed many people who have encapsulated what it means to be associated with Blackburn Rovers. From Derek Fazackerley to Tony Parkes to Uncle Jack Walker himself, many could lay a claim to be named the all-time Mr. Blackburn Rovers.
Even in the current first-team squad, there's an abundance of players with either commendable moral standpoints or a long-standing affiliation with the club that could perhaps see the current-day title be bestowed upon them. Darragh Lenihan and Corry Evans perhaps exemplify this most by virtue of their time at Rovers and are my honourable mentions.
Lenihan progressed through the latter stages of the academy at Brockhall after moving from Belvedere in Ireland. Making his debut in 2015 as a substitute for fellow centre-half Matt Kilgallon in a Championship match against Millwall, the towering defender has not looked back, appearing for the Ewood Park outfit for the 195th time in the recent trip to Barnsley, which is the second-most appearances by any Blackburn player currently at the club.
In this regard, he is edged out by Manchester United academy graduate and Northern Ireland international Corry Evans, who has turned out for Blackburn on 209 occasions since signing from Hull City in 2013. The only player who remains at the club ever since I left Lancashire, his longevity and loyalty deserves to be commended and it seems a shame that as his contract runs down, he may not get the send-off from the Blackburn faithful he so richly deserves.
We are proudly partnered with sixyardsout.com. Use code RoversChat for 10% off
While both Lenihan and Evans have very credible arguments to be named the current Mr. Blackburn, the most obvious candidate for me is current club captain Elliott Bennett. Signed by Paul Lambert in January 2016 from Norwich City, it appeared a great opportunity for the former Canaries boss to work with the Telford-born Jamaican international once again.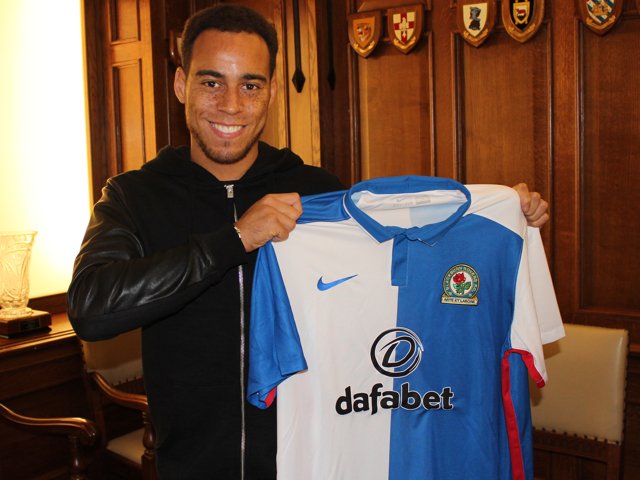 Lambert had signed Bennett from Brighton and Hove Albion before the 11-12 season following Norwich's promotion to the Premier League and played him 36 times in all competitions that season. He was pivotal in securing the Carrow Road's side status in the top-flight at Rovers' expense, gaining praise from Canaries fans as a part of the Norwich team that went down in folklore. He remained a decent part of their side the next season after Lambert's departure, with new boss Chris Hughton selecting him 23 times in the league. After this season, however, Bennett fell out of favour, playing 14 times in his final three seasons and was sent out on loan back to Brighton and also to Bristol City during this time.
It was at this point in Bennett's career that he needed a change and got thrown a lifeline by Blackburn. He moved from East Anglia to East Lancashire initially on a two-and-a-half-year deal, making his first Rovers appearance in a 1-1 home draw against Queens Park Rangers, playing 45 minutes as a late Hope Akpan leveller was enough to secure us a point that day. He scored his first goal in the Blue-and-White halves in a 3-2 win over Milton Keynes Dons, giving Rovers the lead for the first time that afternoon, with a volley from inside the box after the ball broke kindly to him. That was his only goal in twenty-one appearances for Blackburn that season, as we secured safety once again in the second tier. It looked as though the wide-midfielder would be a staple for years to come for the Blues, before Lambert's decision to depart the Blackburn hot seat threw those plans into disarray.
Owen Coyle was appointed Blackburn Rovers boss for the 16-17 season, as Rovers looked to build upon their good form from the end of the previous season. Our season started at home to Norwich City, as Bennett started the game in a more central role than what Lambert had deployed him as, picking up an early yellow card and was subsequently substituted at halftime. It set the tone for Rovers that day, as the Canaries hammered four past Jason Steele in a rout. Bennett was dropped for the 3-0 away game against Wigan Athletic, as he fell out of favour for the first time since arriving in Lancashire.
It was at this point where he first suffered adversity, playing twice for Rovers' U23 side during his spell out of the first team. Leading from the front, his leadership that we have come so used to seeing from Benno, he played alongside future first-team teammate Lewis Travis, Ryan Nyambe, and Joe Rankin-Costello in this time. He made two appearances for the reserves, before regaining his first-team spot in October, playing 44 minutes across two games from the bench. Bennett was used sporadically for the rest of Coyle's tenure, playing the full match in his final league game in charge.
After Tony Mowbray's subsequent appointment as Blackburn manager, he was utilised regularly, starting the final eleven games of the season, as Rovers descended into the third tier. You could excuse a player for looking for pastures new following relegation, but Elliott Bennett's loyalty to Rovers saw him go again in our League One season. Bennett had experienced third tier football before, spending two seasons at Brighton when they languished in that division between 2009-2011, making 89 league appearances as the Seagulls won promotion. He played 41 times in our League One journey, as we won immediate promotion back to the Championship.
Elliott Bennett's evergreen positivity, fan interactions, and trademark fist pump were key in improving the culture at Rovers, as the dark, grey clouds over Ewood Park that had called it home since 2011 ever so slowly began to dissipate. His leadership has been a key contribution, as even when he is not playing for Rovers, he still is managing to inspire others to become the best version of themselves.
Everyone that speaks about Elliott Bennett as a footballer lauds him for his character and does not have a bad word to say about him, with his optimistic mindset an inspiration to all associated with Blackburn Rovers Football Club. Even when he has been in the treatment room, his interactions with players and fans alike on social media have been wonderful to see, as he has made a positive contribution off the pitch.
Now, as he returns from a lengthy spell out with injury, let's hope my current-day Mr. Blackburn can get out on the park and continue to display the leadership, courage, and passion that we are so used to seeing from Benno on the pitch as well as off it.
Thanks for reading.
Featured Image Credit: rovers.co.uk