As Rovers comfortably progressed into the fifth round of the FA Youth Cup with a 3-0 win over Stoke City, Andy Watson takes us through his impressions of the players that featured to give some insight into this special group…
It was an evening in which Rovers took control early on through Harrison Wood, and Ryan Kidd's side extended their lead through Harry Leonard's free-kick before the break, and Wood made sure of the points after the restart with his second goals.
Below, Andy Watson has gone through the starting team and substitutes one-by-one.
Goalkeeper: Felix Goddard
We are proudly partnered with sixyardsout.com. Use code RoversChat for 10% off
Unsurprisingly very tall, and also unsurprisingly had very little to do on Wednesday night. He seemed to have cramp just after the hour mark, but this didn't hinder his game too much as he got down well to a couple of shots late on.
Given the competition in the U23s with Jordan Eastham, Antonis Stergiakis and Aidan Dowling, it will be interesting to see if he gets more PL2 opportunities.
Right wing-back: Jay Haddow
Probably the man of the match for me. He has clearly been working hard on the attacking side of his game, and it showed tonight.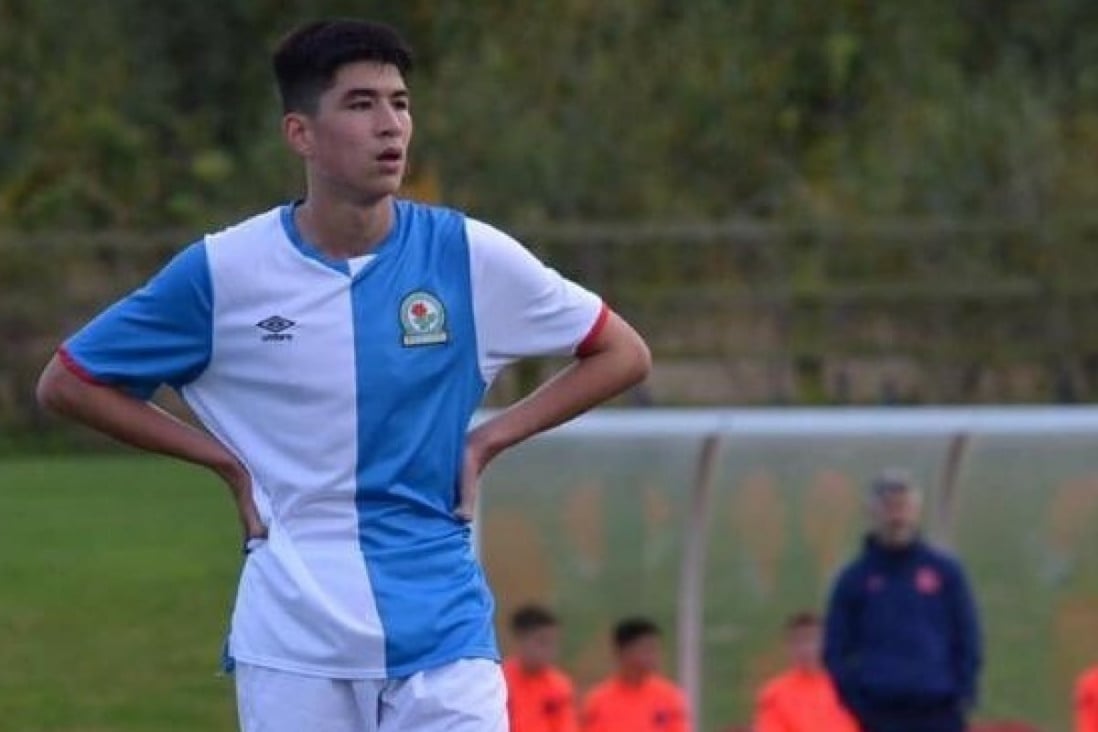 Haddow was constantly in behind on the right hand side and set up the opener. He always was available for the switch and was generally sound defensively, but did get caught too tight once.
Check out our chat with Jay Haddow, who opens up on his career so far, including his story of moving from Hong Kong to Lancashire: https://www.youtube.com/watch?v=m844HUEJMIw
Right centre-back: Ashley Phillips
A towering presence that prevented anything developing from Stoke. He needed his footballing skill more than his physicality on the night and showed off his intelligence there too.
Of course, there is still some work to do on the ball and his defensive awareness to develop into a star, but he'll know that.
Centre-back: Patrick Gamble
Really composed and he directed the play all night – clearly very keen to keep the clean sheet!
Just one blemish from Gamble on the night with a mistake that almost led to a goal, but yet another top centre-back rolling off the Brockhall production line.
Left centre-back: George Pratt
He was constantly working well with Batty and Gamble to get their passing rotations right. He was also not afraid to pass into midfield, and did so well when needed. A solid evening's work for Pratt.
Left wing-back: Jake Batty
Batty showed a touch of class and a real danger going forwards.
He could've scored straight after the opener, but it shows the type of player that he is that he continued to threaten and didn't get his head down. Moved into left centre-back following Gent's introduction and looked comfortable there, but I prefer him at wing-back.
Right centre-midfield: Charlie Weston
The heartbeat of the team. He does the hard yards as well as having a great touch and passing range.
He does offer an attacking threat but that wasn't necessary from him tonight. Weston is versatile in role from centre midfield – he played as a deep lying playmaker/ball winning midfielder tonight, but he can be a box to box player or a playmaker.
Left centre-midfield: Adam Wharton
He played deeper than I had seen him previously, but from the rolled down socks to the way he strolled around the pitch, he looked like he owned Leyland.
The way he receives the ball is absolutely top class, and he is physically developing quickly too.
Attacking midfielder: Adam Caddick
A very intelligent player. He found some delightful pockets of space and was able to thread some well delivered balls into the front men.
He could've been on the ball more and in the box more, but he did a great job setting off the press too. Definitely one to watch.
Forward: Harrison Wood
The threat in behind. Unfortunately caught offside for his hat-trick goal, but he took his other two really well.
He looked supremely confident and his movement was sharp. Also made some great combinations with Jay Haddow down the right hand side, showing he isn't just a finisher.
Forward: Harry Leonard
Took the job of dropping deep and linking the play, as well as working hard defensively to make the press work.
He is clearly a very classy operator and topped off his display with a fabulous free-kick to put the tie in the bag before half-time. He will continue his development with U23s.
Substitute: Harley O'Grady-Macken (replaced Adam Caddick)
Came on for Caddick and clearly had a point to prove – got a yellow and got frustrated with Gent once too!
But, he had finesse with the fight and a beautiful turn in midfield lit up the second half. He just needs a bit more composure with his final action.
Substitute: Georgie Gent (replaced Ashley Phillips)
I was surprised to see him go to left wing-back but he was determined to take the game to Stoke despite it already being 3-0.
He certainly tried his best to get on the scoresheet but was more threat to the all-weather behind the goal with some wayward shots!
Substitute: George Chmiel (replaced Harry Leonard)
He only got ten minutes, but there was no drop off in quality when he replaced Leonard.
One particular move impressed me when he dropped into the midfield when Batty was desperate for an out ball, Chmiel received it and turned and created an opportunity from this.
Summary
More than anything else, what was noticeable was that these young players screamed professionalism in their performance – they knew their roles, they knew the tactics and they executed both brilliantly.
They have skill, character & honesty, which is a mirror of the first team at the moment, and it is great to see.
The coaches from Under 6/Under 7 level, all the way up to Darragh Tuffy and Ryan Kidd at U18 level deserve immense credit, as do the medical and education teams.
The quality of these young men really shines through their performances, and I am so excited to see the next round, with either Sheffield Wednesday or Preston making the trip to take on this talented Rovers side.
Thanks for reading, and make sure you follow @academy_rovers on Twitter for full updates on the U18 and U23 sides.